The Challenge For The Right Aging in Place Technology
Aging life and geriatric Care managers must challenge themselves to think about a new paradigm of caregiving for elders that includes technology-based tools. especially with long-distance care providers  In order to be able to recommend products for a client, the care manager should be aware of and be willing to experiment with currently available products. It is also important for the care manager to have a process based on specific criteria to evaluate the technology.  David Lindeman PHD GCM Julie Menack co-authors of the chapter Technologies That Support Aging in Place, in the Handbook of Geriatric Care Management  suggest you use these benchmarks. Lori Orlov , another titan in the field of Senior technology recommends these  new senior long distance guidelines
Benchmarks for Technology Tools for Long-Distance Care Providers
·      Efficacy—Does the technology perform substantially according to expectations?
·      Return on investment and cost-effectiveness—Does the end result justify the means?
·      Ease of use—Do the care providers, family members, or elders using the technology day to day find it intuitive and user-friendly?
·      Low maintenance—Does the solution require significant time and resources to maintain?
·      Improved accountability—Does the solution help the care provider to improve accountability and quality of care?
·      Connection, Contribution, or Legacy? – Does the technology support the client's feeling of contribution and connection to their family, community, or society?  Does the technology allow the client to transmit their experiences to future generations?
Monitoring sensors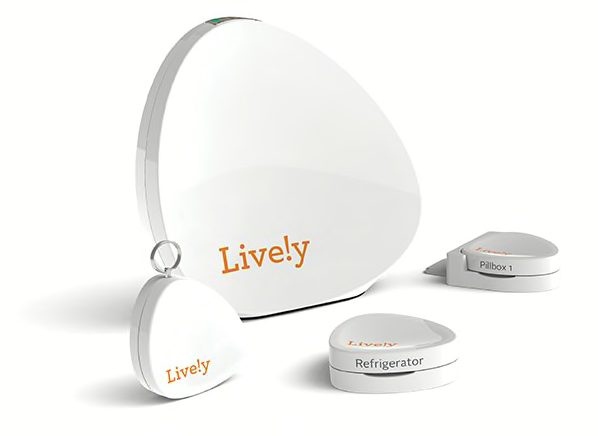 Sensor products can check a number of items within a house: motion patterns, stove on/off status, carbon dioxide or carbon monoxide levels, air quality, and presence of smoke or fire. They can also lock doors and control other items in the home remotely.
Daily activity monitoring. Activity sensors can be placed on the refrigerator, stove, door, and other objects around the home. Your relative may also wear a watch that monitors activity. You can allow caregivers and physicians to access the data. Set up notifications to be delivered by e-mail, text, or mobile app.
Example: Live!y, $50 plus $28 per month.
Video monitoring
Cameras can monitor an individual's activities of daily living and provide caregivers with direct video feed on a smartphone, tablet app, or the Web to check on the status of a family member.
Wireless systems. Cameras can be viewed remotely from a smartphone or computer. You may be able to get video motion alerts and the ability to pan and zoom.
Example: Netgear VueZone, $130 and more plus service that costs up to $100 monthly.
Join me in my newest FREE Webinar
6 Smart TECH Solutions to Wire Your Care Management Business for Profit
WHEN  Wednesday, August 25th, 2021
WHAT TIME_2 PM-3:30 PM Pacific Standard Time
Presented by Cathy Cress MSW – Handbook of Geriatric Care Management
We will Cover
Critical software programs that make care management information flow
What you need in a website           
Why you need content marketing
With interview with Natasha Beauchamp who develops both websites and content marketing forALCA members
What are easy-to-use social media sites